GOODNIGHT, NASHVILLE - Book and/or Art Print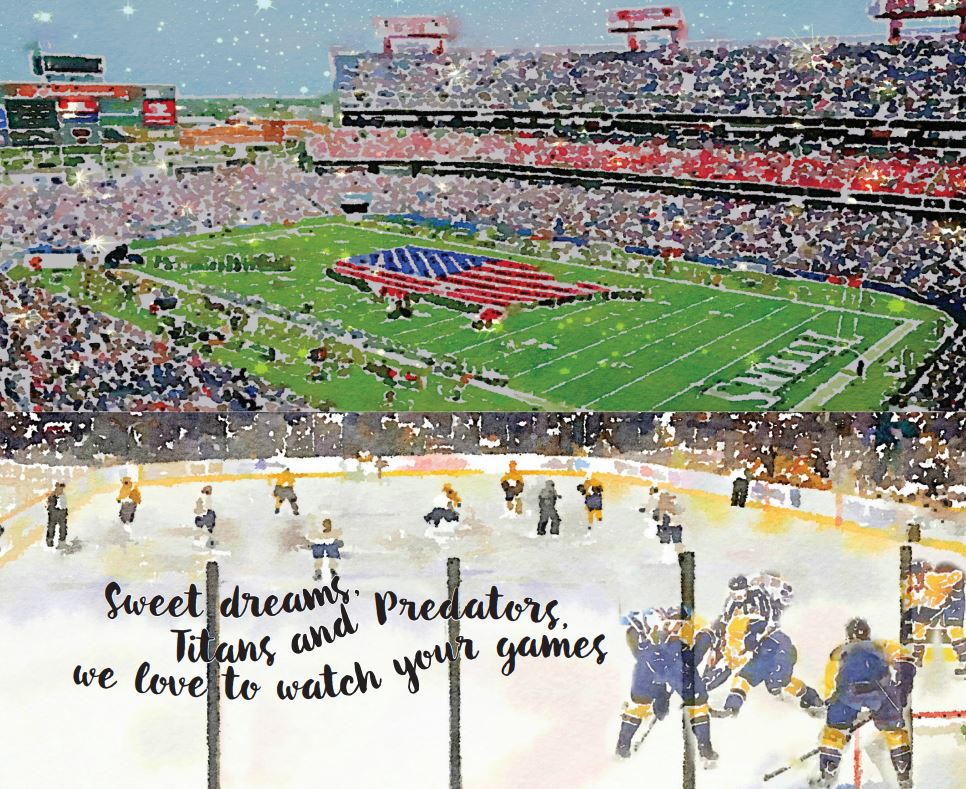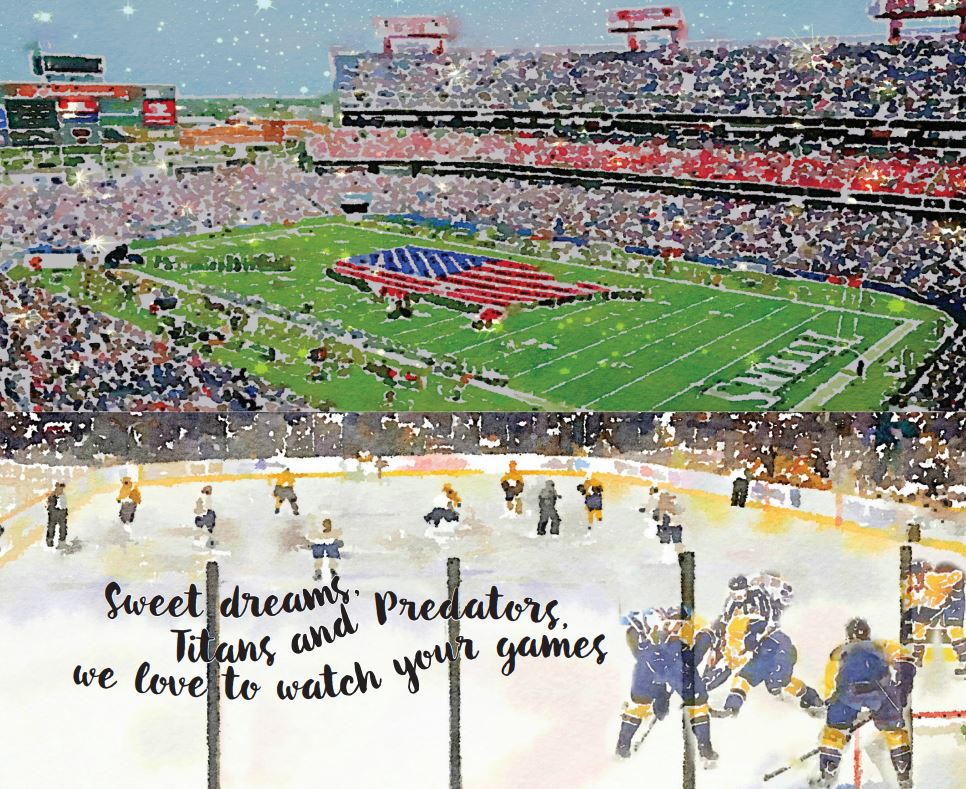 GOODNIGHT, NASHVILLE - Book and/or Art Print
The second edition of GOODNIGHT, NASHVILLE is here!
ORDER Goodnight, Nashville today! Author autograph and dedication available and may be customized, if desired.
A PORTION OF EVERY SALE BENEFITS ONE OR MORE NASHVILLE NON-PROFITS EACH MONTH.
Click on the images to expand and view in full size. Scroll down for more detail. First six images are the book cover and excerpts; last two images are the art print.
THANK YOU, READERS and SWEET DREAMS!
ORDER Goodnight, Nashville today! Book- 19.95; Print- 35.00
BOOK: Goodnight, Nashville is a beautifully illustrated, 32 page, hardcover, full-color book that allows readers to wish goodnight and sweet dreams to some of the most notable places and things that make Nashville special as well as a few unique or quirky charms. Gorgeous images are paired with beautiful rhymes making this the perfect, long-lasting gift for ANYONE! Consider it for a baby shower, new parent/baby, child's birthday, graduate, tourist or out of town friend, Nashville native living far away, friends and clients, and anyone else that falls in love with Music City.
Get your copy today for your loved ones and any special occasion (holidays, house guests, moving gift, graduation, birthday, etc.) or to make an ordinary day extra special!
COLOR ART PRINT (LIMITED QUANTITIES!): To go with your book or if art is more your style, order a beautiful print from native Nashvillian and talented artist, Katie Kaminski Cowan, of the full text of Goodnight, Nashville in beautiful, unique calligraphy and accompanying ink and watercolor sketches of each featured Nashville charm. This is like 30 pieces of art in one! Printed on high-quality, thick archival paper and sized 18" x 24" to fit in a standard poster frame, this is a special, stunning piece for any room in your home or to make a one-of-a-kind gift. Also visit Katie's website at www.katiecowanstudio.com.
Note that your print will be carefully shipped in a durable tube. If multiple prints are shipping to the same address, shipping is more economical.
All images and text © 2015, 2016, 2017 by Jennifer Hillen and/or Katie Cowan.